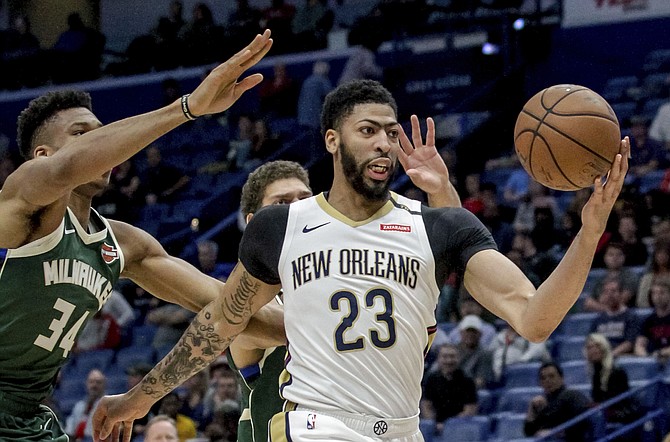 In this Tuesday, March 12, 2019 photo, New Orleans Pelicans forward Anthony Davis (23) takes an outlet pass against Milwaukee Bucks forward Giannis Antetokounmpo (34) in the first half of an NBA basketball game in New Orleans. Pelicans basketball operations chief David Griffin says the timing of next week s NBA draft won t necessarily raise urgency to trade disgruntled six-time All-Star Anthony Davis. The Pelicans have the first overall pick in the June 20 NBA draft and likely could acquire more high picks by dealing Davis by then.(Scott Threlkeld/AP, File)
Stories this photo appears in: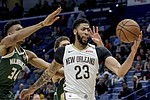 The saga is over. When this trade is done, everybody can say they won. The Lakers, the Pelicans, Rich Paul, LeBron James, they all can take a victory lap.
By By TIM REYNOLDS, AP Basketball Writer
June 16, 2019