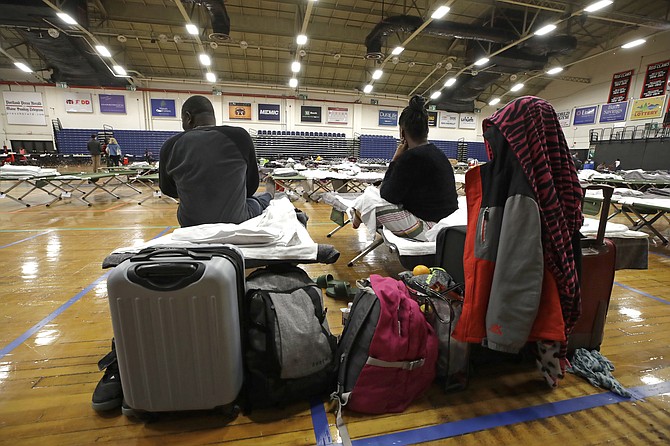 In this June 13, 2019 photo, a migrant couple sit with their belongings inside the Portland Exposition Building in Portland, Maine. Maine's largest city has repurposed the basketball arena as an emergency shelter in anticipation of hundreds of asylum seekers who are headed to the state from the U.S. southern border. Most are arriving from Congo and Angola. (Elise Amendola/AP)
Stories this photo appears in: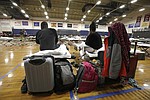 Undaunted by a dangerous journey over thousands of miles, people fleeing economic hardship and human rights abuses in African countries are coming to the U.S.-Mexico border in unprecedented numbers, surprising Border Patrol agents more accustomed to Spanish-speaking migrants.