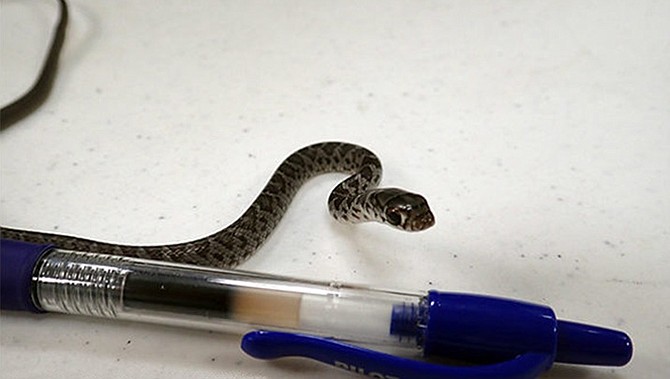 A 20-year-old Virginia man was not aware a tiny snake stowed away in his bag until he completed his trip from Florida to Hawaii. It emerged after he arrived at a vacation rental property in the community of Pukalani. The snake was a juvenile but can grow up to 6 feet. Snakes have no natural predators in Hawaii and pose a threat to Hawaii's native species. (U.S. Department of Agriculture)
Stories this photo appears in:
A snake stowed away in a man's bag and remained undetected until it completed the trip from Florida to Hawaii, officials said.