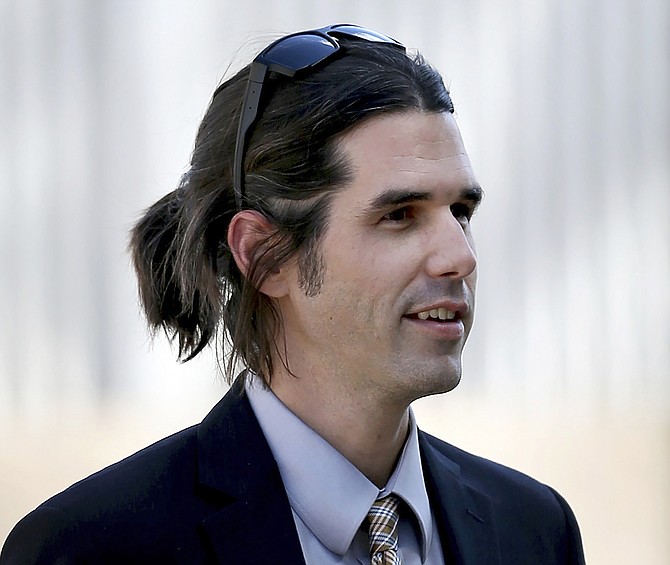 In this 2018 file photo, Scott Daniel Warren, who has been charged with human smuggling, walks in to U.S. District Court in Tucson. On Monday, June 10, 2019, a federal judge in Tucson ordered a jury to continue deliberations in the trial against Warren after the jury told the court Monday afternoon that it couldn t come to a consensus on the three charges against him. (Kelly Presnell/Arizona Daily Star via AP, File)
Stories this photo appears in:
TUCSON — A U.S. jury could not reach a verdict Tuesday against a border activist charged with conspiracy to transport and harbor migrants in a trial that humanitarian aid groups said would have wide implications on their work.
By ASTRID GALVAN, Associated Press
June 11, 2019