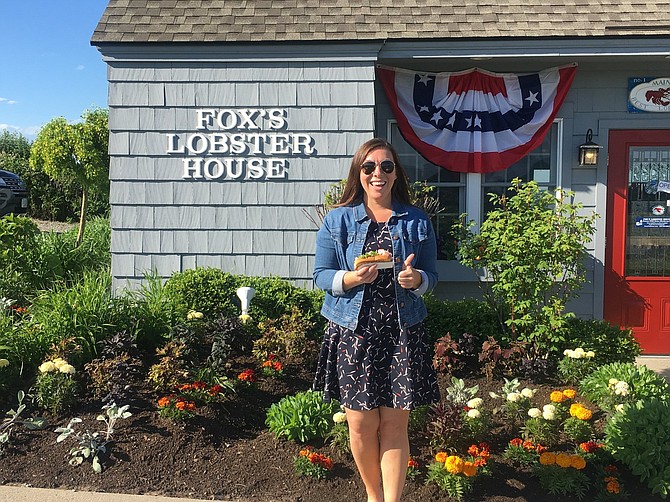 Alicia Jessop poses for a photo with a lobster roll at Fox's Lobster House in York, Maine. Jessop wanted to snap the perfect picture Friday, June 7, 2019, of her lobster roll from Fox's Lobster House in York, Maine, before she took a bite. She says she was focused on framing the sandwich with the picturesque Nubble Lighthouse in the background when she felt something rustle her hand. She quickly realized a seagull had knocked it out of her hand and was already eating it. (Alicia Jessop/@rulingsports via AP)
Stories this photo appears in: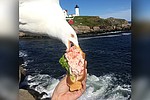 Alicia Jessop knew Friday was going to be a memorable day, but she didn't realize it would be one she'd never forget.
By SOPHIA ROSENBAUM, Associated Press
June 9, 2019