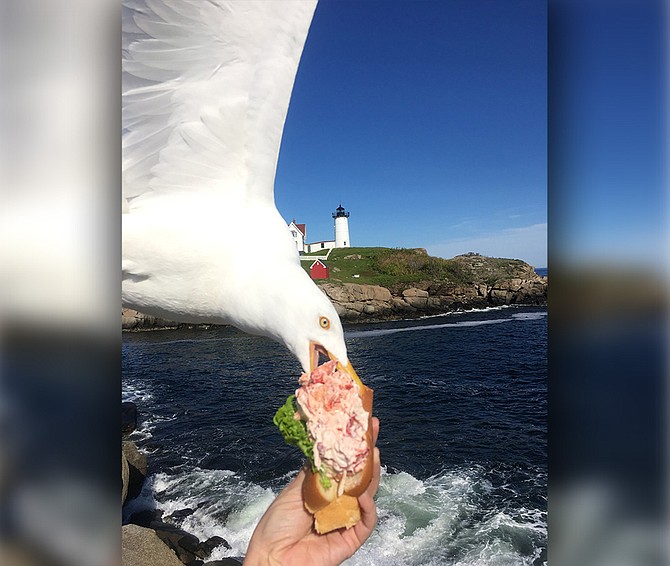 In this Friday, June 7, 2019, photo provided by Alicia Jessop, a seagull takes a bit of Jessop's lobster roll in York, Maine. Jessop wanted to snap the perfect picture Friday of her lobster roll from Fox's Lobster House before she took a bite. She says she was focused on framing the sandwich with the picturesque Nubble Lighthouse in the background when she felt something rustle her hand. She quickly realized a seagull had knocked it out of her hand and was already eating it. (Alicia Jessop/@rulingsports via AP)
Stories this photo appears in: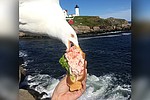 Alicia Jessop knew Friday was going to be a memorable day, but she didn't realize it would be one she'd never forget.
By SOPHIA ROSENBAUM, Associated Press
June 9, 2019