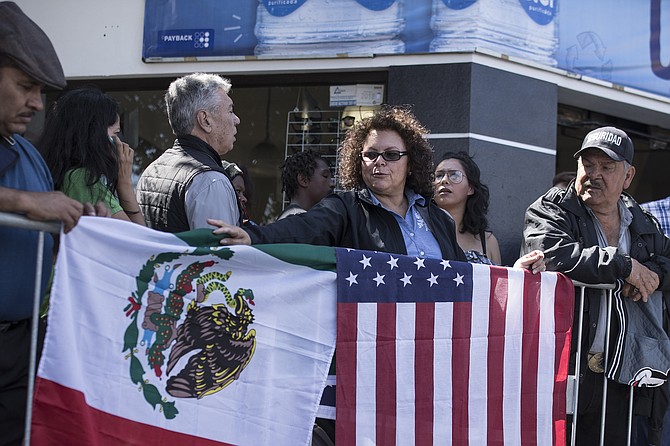 Lilia Lara, a Tijuana resident, displays the U.S. and Mexican flags at the plaza where Mexican President Andres Lopez Obrador is to hold a rally in Tijuana, Mexico, Saturday, June 8, 2019. President Trump has put on hold his plan to begin imposing tariffs on Mexico on Monday, saying the U.S. ally will take "strong measures" to reduce the flow of Central American migrants into the United States. Lara said she arrived early to get a good spot for the rally. (Hans-Maximo Musielik/AP)
Stories this photo appears in: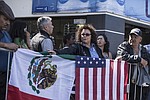 As Washington and Mexico City both took victory laps Saturday over a deal that headed off threatened tariffs on Mexican imports, it remained to be seen how effective it may be and migration experts raised concerns over what it could mean for people fleeing poverty and violence in Central America.