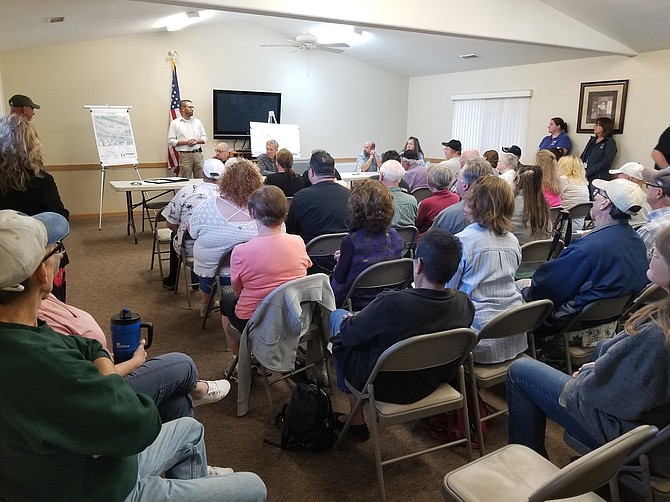 Residents of Prescott Country Club in Dewey attend a community meeting hosted by the Yavapai County Flood Control District on Wednesday, May 29, 2019. The meeting addressed residents' concerns about erosion in Clipper Wash along Durham Road, which many of the residents rely on to drive to and from their homes on. (Max Efrein/Courtesy)
Stories this photo appears in:
About 100 residents of Prescott Country Club in Dewey are closely monitoring the single road that connects their homes to the rest of the world.