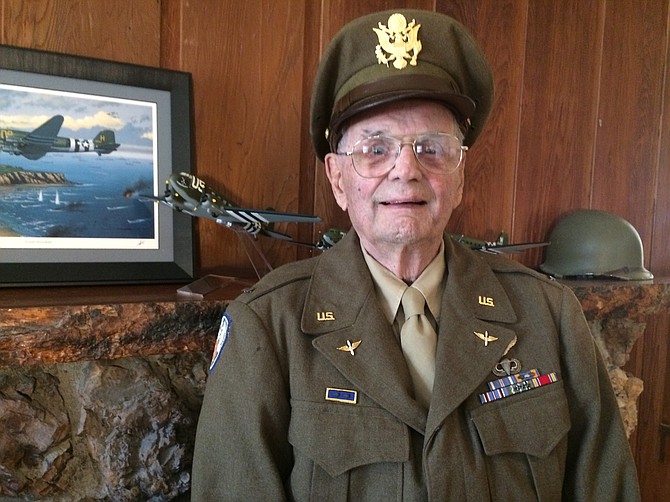 Dressed in a World War II period pilot jumpsuit with Eisenhower jacket, adorned with his various medals and citations, Dave Hamilton stands in front of models of planes he piloted as part of the elite Pathfinders. Hamilton piloted the first paratrooper flight into France from an air base in North Witham, England, dropping 18 paratroopers behind Omaha Beach west of Saint-Mere-Eglise amid German ground fire.
Stories this photo appears in: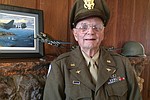 At almost 97, retired World War II C-47 pilot Dave Hamilton is something of an international media darling.