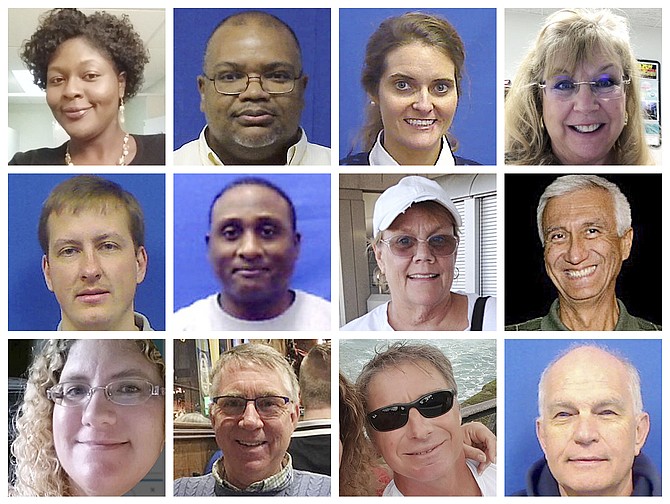 This combination of photos provided by the City of Virginia Beach on Saturday, June 1, 2019 shows victims of Friday's shooting at a municipal building in Virginia Beach, Va. Top row from left are Laquita C. Brown, Ryan Keith Cox, Tara Welch Gallagher and Mary Louise Gayle. Middle row from left are Alexander Mikhail Gusev, Joshua O. Hardy, Michelle "Missy" Langer and Richard H. Nettleton. Bottom row from left are Katherine A. Nixon, Christopher Kelly Rapp, Herbert "Bert" Snelling and Robert "Bobby" Williams. All but one were long-time city employees; the 12th was a contractor there to get a permit. (City of Virginia Beach via AP)
Stories this photo appears in: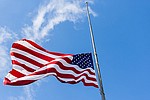 Gov. Doug Ducey has ordered that flags at all state office buildings be lowered to half-staff immediately until sunset on Tuesday, June 4, in honor of the victims of the Virginia Beach shooting.