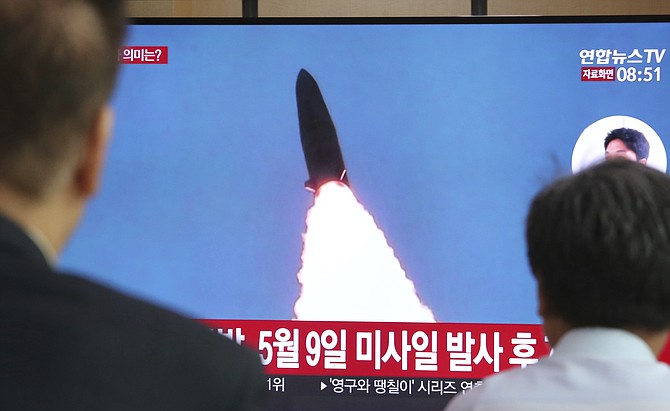 People watch a TV showing a file image of North Korea's missile launch during a news program at the Seoul Railway Station in Seoul, South Korea, Thursday, July 25, 2019. North Korea fired two unidentified projectiles into the sea on Thursday, South Korea's military said, the first launches in more than two months as North Korean and U.S. officials work to restart nuclear diplomacy. The signs read: "North Korea fired after May 9." (AP Photo/Ahn Young-joon)
Stories this photo appears in: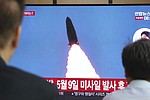 A day after two North Korean missile launches rattled Asia, the nation said Friday it had tested a "new-type tactical guided weapon" that was meant as a "solemn warning" about South Korean weapons development and its plan to hold military exercises.