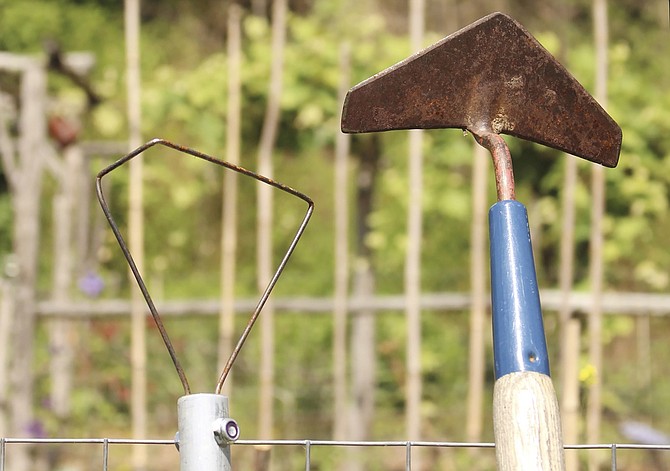 This photo shows garden hoes. The winged weeder, right, and the wire hoe are two of a few styles that are a pleasure to use as their sharp edges run along just beneath the surface of the ground. (Lee Reich via AP)
Stories this photo appears in: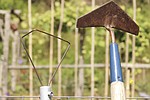 Hopefully, I've caught you in time, before your weeds have grown lusty. I want you to consider the much maligned hoe.