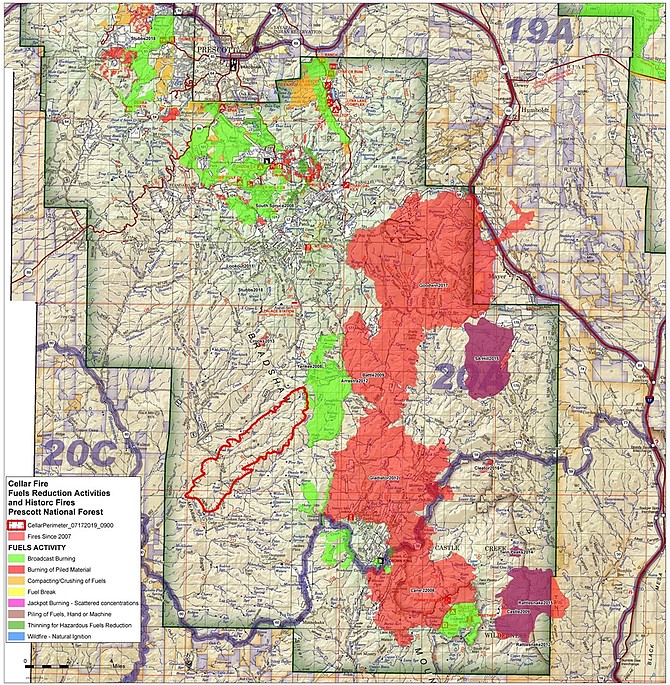 A Cellar Fire perimeter map showing where there have been historic fires. (PNF/Courtesy)
Stories this photo appears in:
Despite deploying additional resources in the morning, fire officials were unable to prevent the Cellar Fire from threatening Pine Flat on Thursday afternoon, July 18.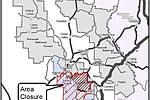 The Yavapai County Sheriff's Office has reported the evacuation of Pine Flat is under way.