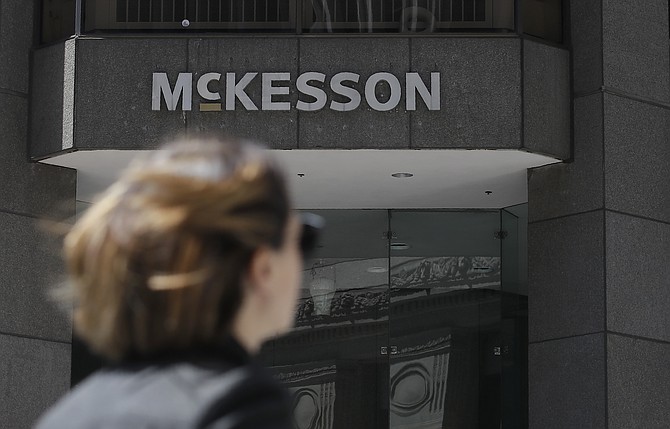 A pedestrian walks across the street from a McKesson sign on an office building in San Francisco, Wednesday, July 17, 2019. Newly released federal data shows how drugmakers and distributors increased shipments of opioid painkillers across the U.S. as the nation's addiction crisis accelerated from 2006 to 2012. McKesson distributed more than 18% of the nation's opioids from 2006 to 2012 — the most of any company — but said it didn't push sales. (AP Photo/Jeff Chiu)
Stories this photo appears in: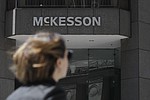 The maker of OxyContin has been cast as the chief villain in the nation's opioid crisis. But newly released government figures suggest Purdue Pharma had plenty of help in flooding the U.S. with billions of pills even as overdose deaths were accelerating.
By GEOFF MULVIHILL and MATTHEW PERRONE Associated Press
July 17, 2019