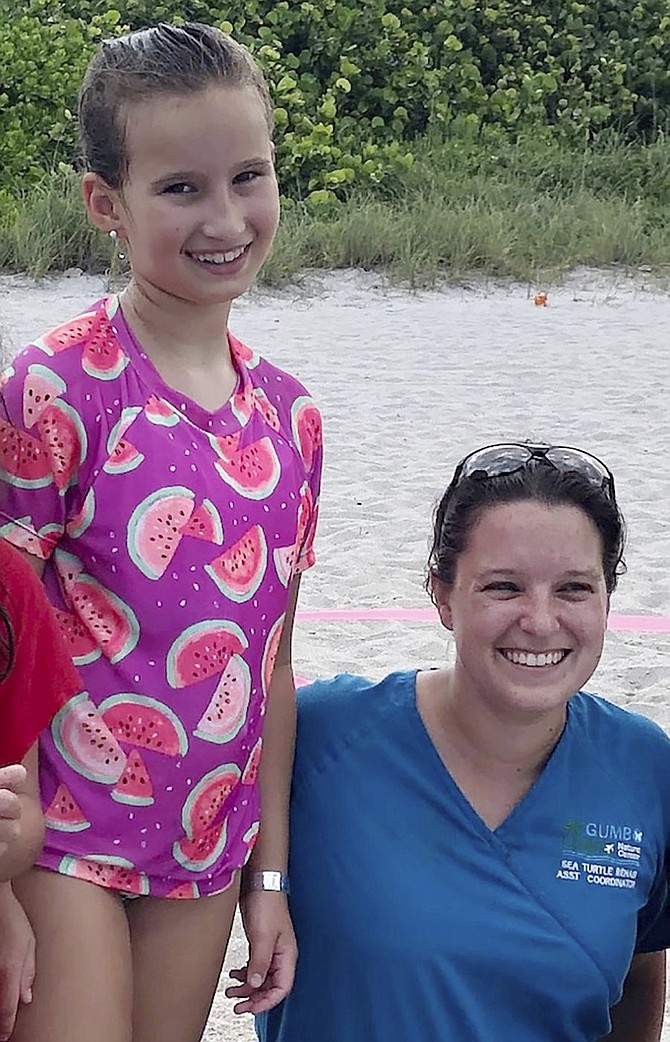 Samantha Kohl, 10, and Caitlin Bovery of the Gumbo Limo Nature Center, pose in Boca Raton, Fla. Kohl alerted the center when they started hatching in the sun. The center was able to save 44 baby turtles. (Jaclyn Koh/Palm Beach Post via AP)
Stories this photo appears in:
Samantha Kohl is just 10 years old. Her quick thinking saved 44 baby turtles.
By BAILEY LEFEVER, Associated Press
July 16, 2019