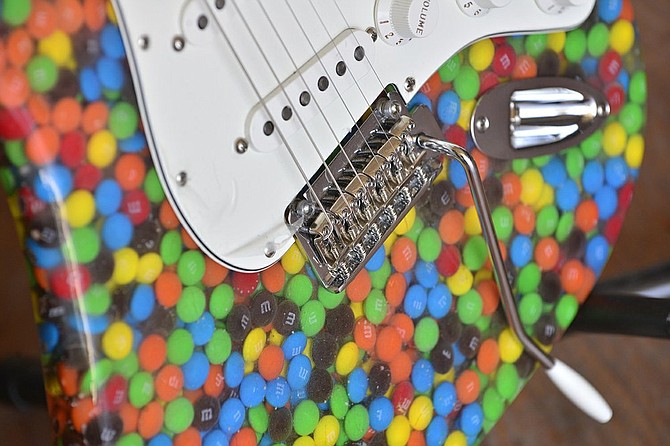 This photo shows a detail of the M&M's guitar that Brian King of Norfolk built. The guitar took about 80 hours in total, he said. (Darin Epperly/The Norfolk Daily News via AP)
Stories this photo appears in: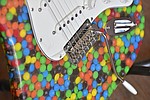 What does it take to make a mind-meltingly cool guitar? Answer: 4,000 M&M's. And a lot of time.
By EMILY CASE, Associated Press
July 15, 2019