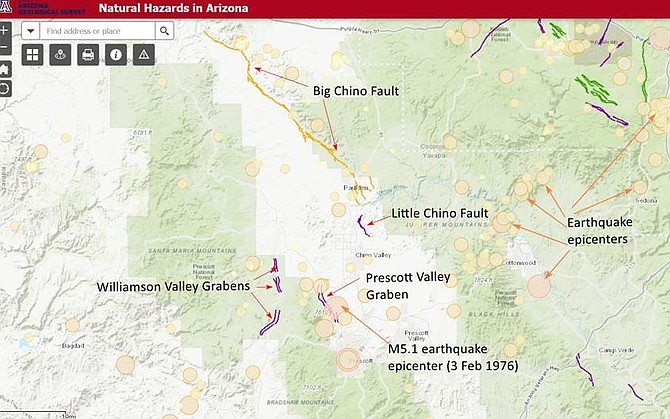 A mapping system that shows known earth fissures and documented earthquakes in Arizona. In the quad-city area, the known faults are the Big Chino and Little Chino. There also are a number of grabens in and around Prescott. (Arizona Geological Survey/Courtesy)
Stories this photo appears in: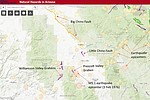 Californians were recently reminded of what the ground we stand on is capable of, with two large earthquakes that centered near the small town of Ridgecrest on July 4 and 5.