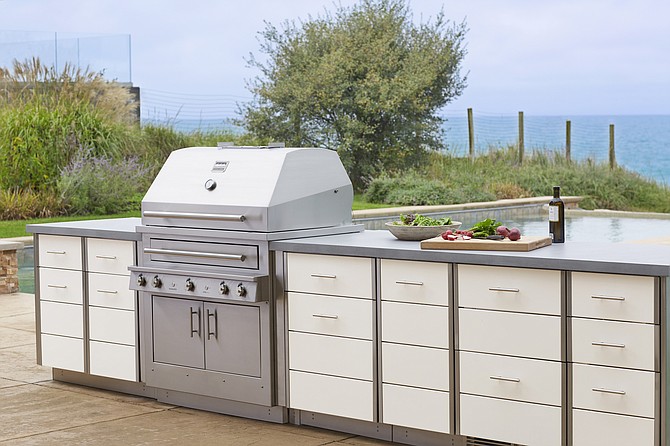 This photo provided by Kalamazoo Outdoor Gourmet of it's Hybrid (charcoal, wood and gas) professional grill and Arcadia series cabinetry is shown at a home in Michigan. Homeowners can add a rolling cart or other freestanding item for storage and food prep space outside. But adding a built-in cooking and storage space around a grill, as seen here, increases the value of a home. (Kalamazoo Outdoor Gourmet via AP)
Stories this photo appears in: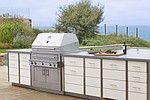 Since the basic backyard barbecue began evolving into the outdoor kitchen, the trend has only grown.