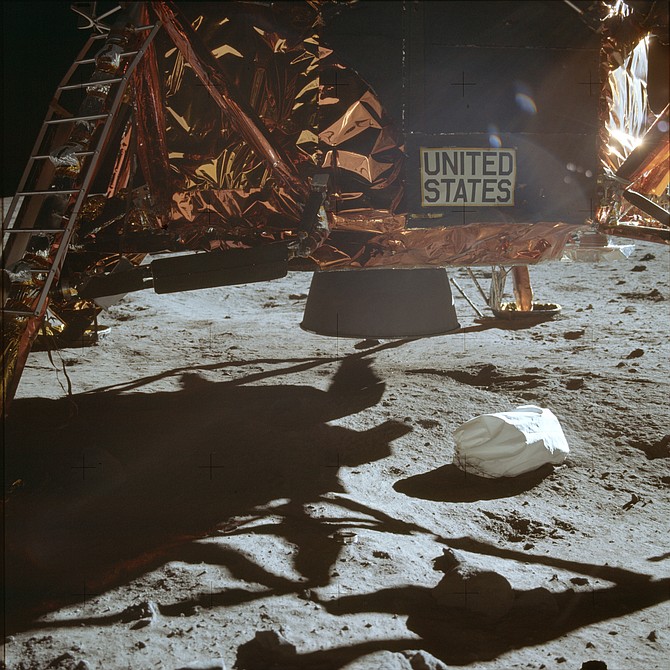 This July 20, 1969 photo made available by NASA shows the Lunar Module descent stage and area of soil beneath. In landing on the moon, the astronauts were traveling horizontally for a while, so the thrusters weren't pointed down and wouldn't have kicked up any dust, astronomer Emily Drabek-Maunder at the Royal Observatory Greenwich in London says. But when the module finally did touch down, you can see dust actually being thrown up. As for the lack of a crater, Roger Launius, NASA's former chief historian, said the astronauts didn't need to use a large blast to slow themselves down, because the moon's gravity is roughly one-sixth that of Earth's. It was more of a gentle landing, he said. (NASA via AP)
Stories this photo appears in: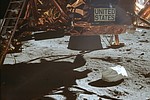 Fifty years after Neil Armstrong and Buzz Aldrin walked on the moon, some people insist it never happened and was all a big hoax by the U.S. government.
By JEREMY REHM, Associated Press
July 11, 2019