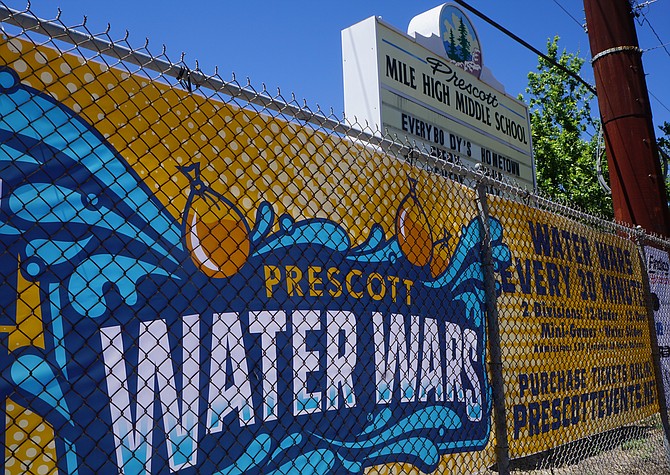 A sign along Goodwin Street announces the return of the Prescott Water Wars to downtown Prescott. The event will take place Saturday afternoon, July 6, at the Prescott Mile High Middle School field. (Cindy Barks/Courier)
Stories this photo appears in:
For Prescottonians of a certain age, the words "water wars" are sure to conjure up specific memories: Of hot summer nights spent toting Super-Soakers and water balloons through the streets of downtown Prescott.