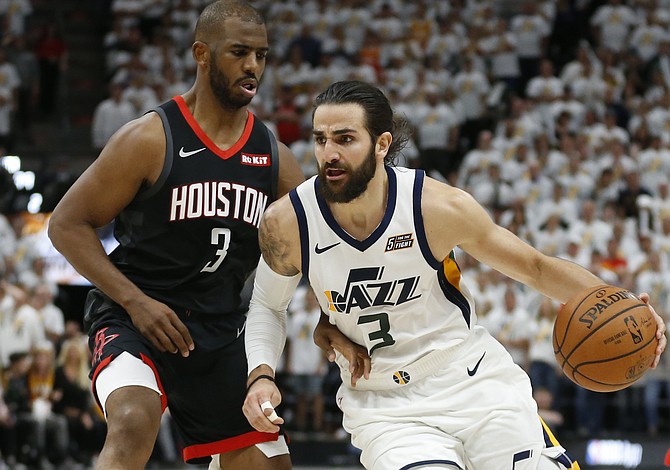 Utah Jazz guard Ricky Rubio (3) drives around Houston Rockets guard Chris Paul (3) in the second half during Game 4 of a first-round NBA playoff series Monday, April 22, 2019, in Salt Lake City. The Phoenix Suns and Rubio, who entered free agency this summer, agreed to a three-year, $51 million deal on Sunday, June 30. (Rick Bowmer/AP)
Stories this photo appears in:
The Phoenix Suns have opened free agency by signing veteran Euro guard Ricky Rubio to a three-year, $51 million contract and big man Frank Kaminsky to a two-year, $10 million contract.