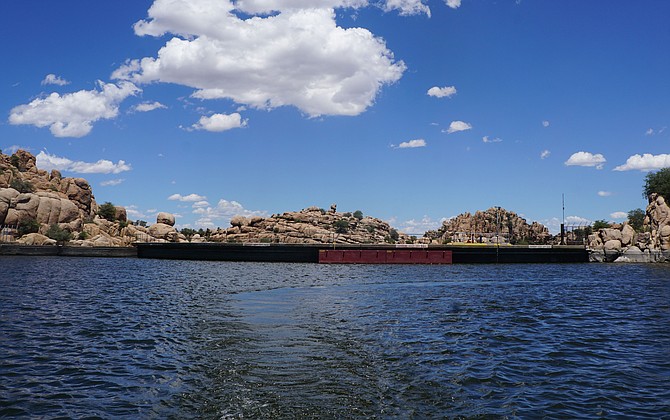 The barge that was used for the recent repair work at the Watson Lake dam will be moved today, July 2, to the lake's main boat dock in preparation for the on-water fireworks display that is planned for Thursday, July 4. After the fireworks are loaded onto the barge on Wednesday, the barge will be moved to the middle of the lake on the morning of the Fourth of July. The fireworks are scheduled to get underway at about 9 p.m. Thursday, July 4. (Cindy Barks/Courier)
Stories this photo appears in: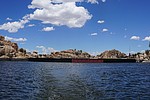 As many as 8,000 people are expected to gather at Watson Lake Thursday for Prescott's first on-water July 4 fireworks display in recent memory.