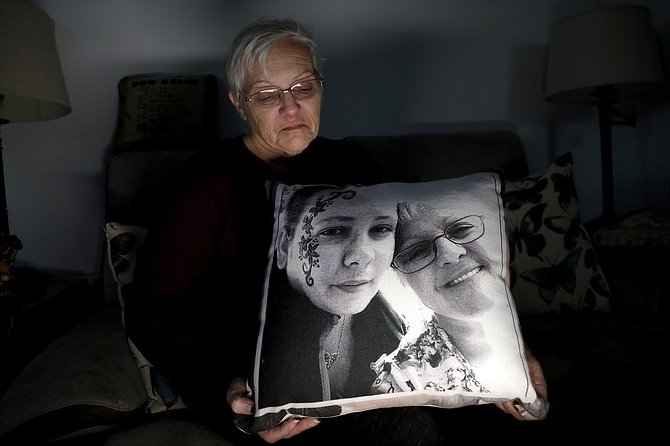 In a photo taken Friday, Jan. 18, 2019, Deborah Fuller poses for a photograph for The Associated Press with a pillow showing a photo of her late daughter, Sarah Fuller, left, who passed of a prescription drug overdose, and her during an interview in her home in West Berlin, N.J. The trial of a Insys Therapeutics Inc. founder John Kapoor, who accused of scheming to bribe doctors into prescribing a powerful painkiller, is putting a spotlight on the nation's deadly opioid crisis. (AP Photo/Julio Cortez)
Stories this photo appears in:
Drug company executives weren't satisfied with sales for their powerful painkiller, so they devised a plan, prosecutors say: Offer cash to doctors in exchange for prescriptions.
By ALANNA DURKIN RICHER, Associated Press
January 25, 2019