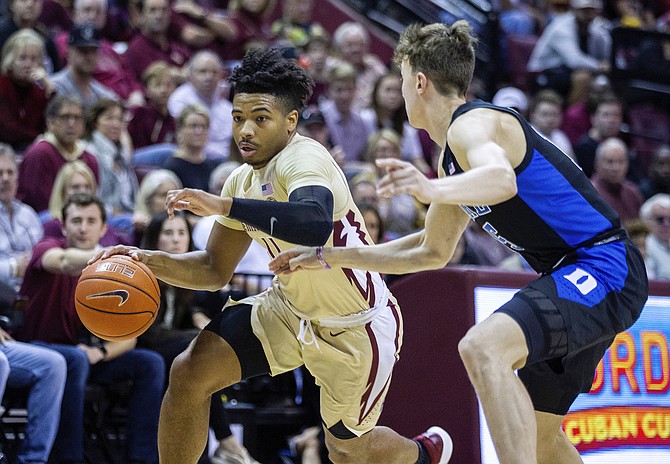 FILE- This Jan. 12, 2019, file photo shows Florida State guard David Nichols trying to get past Duke guard Alex O'Connell in the second half of an NCAA college basketball game in Tallahassee, Fla. The 22-year-old Nichols, who was born in Chicago, became just the second graduate transfer at Florida State and has carved a niche in the lineup of the Seminoles, who were ranked No. 11 before falling out of the poll this week after three straight losses. (Mark Wallheiser/AP, file)
Stories this photo appears in: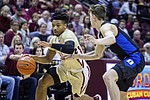 ALBANY, N.Y. — A year ago Will Brown had his Albany Great Danes in heady territory, ranked fifth in a mid-major poll with the America East Conference's best backcourt and gunning for a berth somewhere in the postseason for a seventh straight year.
By JOHN KEKIS, AP Sports Writer
January 23, 2019