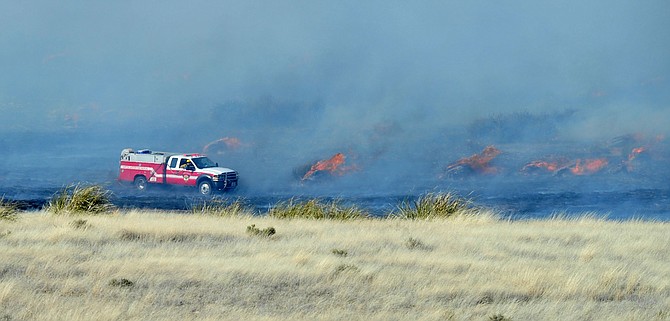 The Prescott Valley Fire burns north of Highway 89A through the grasslands between Prescott and Prescott Valley on Monday, Jan. 21. 2019. By 4 p.m. Monday the fire, which burned 459 acres, was under control. Firefighters, however, were still putting out hotspots Tuesday, Jan. 22. (Les Stukenberg/Courier)
Stories this photo appears in: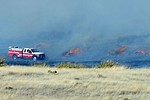 When I first moved to Arizona at the end of 1990, all I knew was two seasons existed here: hot and damn hot.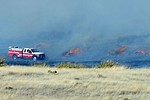 Remaining wisps of smoke from the now extinguished Prescott Valley Fire were visible from Highway 89A throughout Tuesday, Jan. 22.