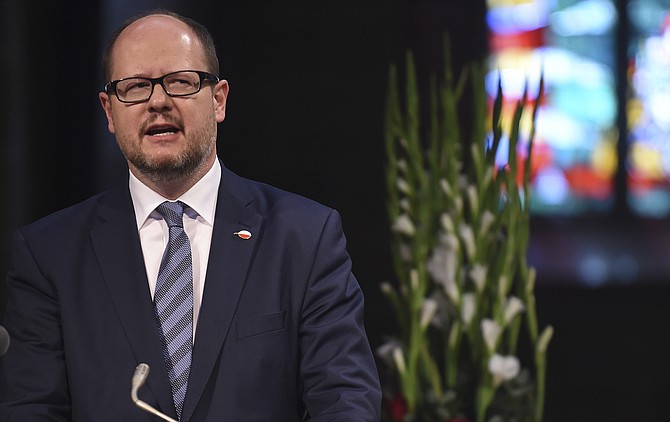 The May 4, 2016 file photo shows Gdansk mayor Pawel Adamowicz speaking at a commemoration ceremony for late Bremen Mayor Hans Koschnick. Poland's health minister says that Gdansk Mayor Pawel Adamowicz has died from stab wounds a day after being attacked onstage by an ex-convict at a charity event. (Carmen Jaspersen/dpa via AP)
Stories this photo appears in:
The popular liberal mayor of the Polish port city of Gdansk died on Monday after he was stabbed during a charity event the evening before by an ex-convict who stormed onstage and said it was revenge against a political party the politician once belonged to.
By ANESSA GERA and MONIKA SCISLOWSKA, Associated Press
January 14, 2019