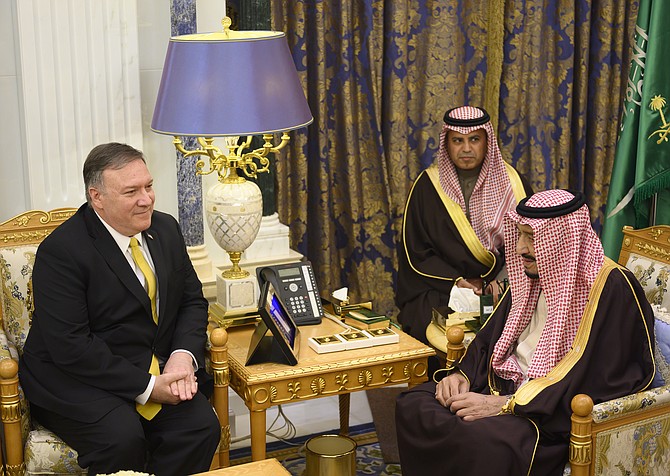 Saudi Arabia's King Salman, right meets with U.S. Secretary of State Mike Pompeo at the Royal Court in Riyadh, Monday, January 14, 2019. Pompeo met with Salman and Crown Prince Mohammed bin Salman on the latest stop of his Middle East tour that has so far been dominated by questions and concerns about the withdrawal of U.S. troops from Syria. (Andrew Cabellero-Reynolds/Pool via AP)
Stories this photo appears in: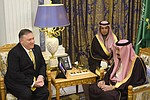 The Trump administration expects Saudi Arabia to hold "every single person" responsible for the murder of journalist Jamal Khashoggi accountable, U.S. Secretary of State Mike Pompeo said Monday after talks with senior Saudi officials that also focused on Mideast crises and countering threats from Iran.
By MATTHEW LEE, AP Diplomatic Writer
January 14, 2019