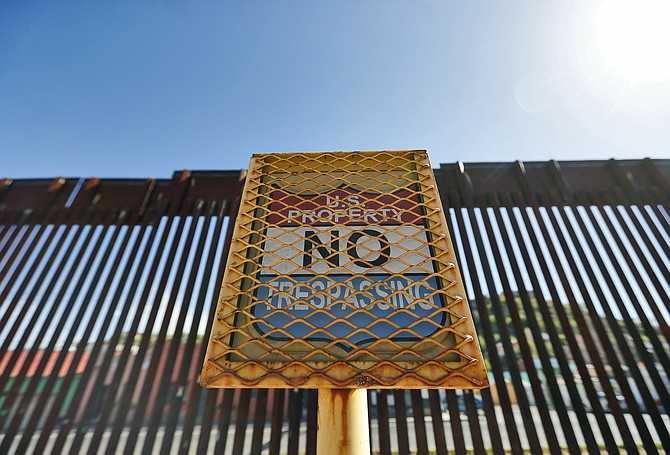 In this April 9, 2018, file photo, the international border between Mexico and the United States is seen from Nogales, Ariz. One of the four U.S. governors whose states share a boundary with Mexico, Ariz. Gov. Doug Ducey says solid walls, fences, law enforcement officers on the ground and advanced technology are all tools the United States can draw from to protect the country from illegal drugs and human trafficking entering from the south.(Matt York/AP, file)
Stories this photo appears in:
PHOENIX — Arizona Gov. Doug Ducey says building a wall isn't the only way to provide security along the U.S.-Mexico border.
By ANITA SNOW, Associated Press
January 13, 2019