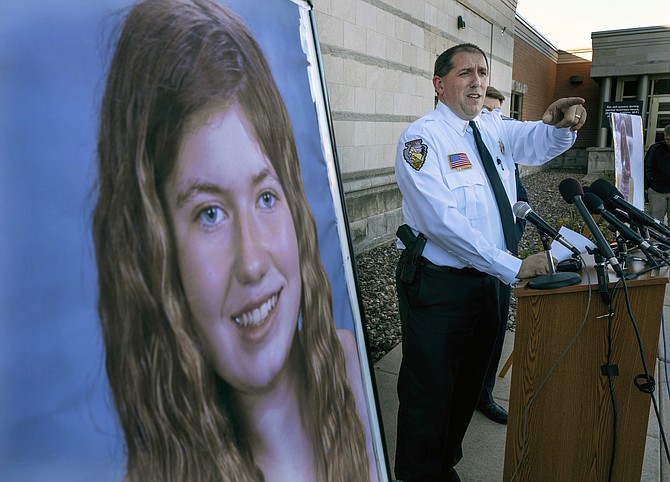 In this Oct. 17, 2018, file photo, Barron County Sheriff Chris Fitzgerald speaks during a news conference about 13-year-old Jayme Closs who has been missing since her parents were found dead in their home in Barron, Wis. The northwest Wisconsin girl who went missing in October after her parents were killed has been found alive, authorities said Thursday, Jan. 10, 2019. (Jerry Holt/Star Tribune via AP, File)
Stories this photo appears in: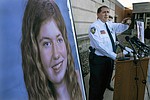 BARRON, Wis. — The grandfather of a 13-year-old northwestern Wisconsin girl says she's in "exceptionally good spirits" after being found nearly three months after authorities say she was kidnapped during a home invasion that left her parents dead.