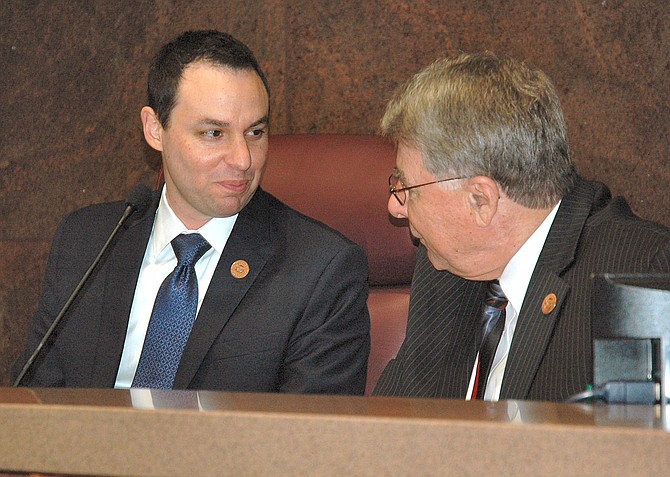 House Speaker J.D. Mesnard and Senate President Steve Yarbrough (Howard Fischer, Capitol Media Services 2018 file photo)
Stories this photo appears in: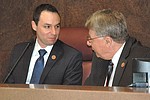 State revenue officials are preparing new individual income tax forms with changes in law demanded by Gov. Doug Ducey that will take an additional $170 million or more out of the pockets of Arizonans even though the Legislature has yet to consider them.