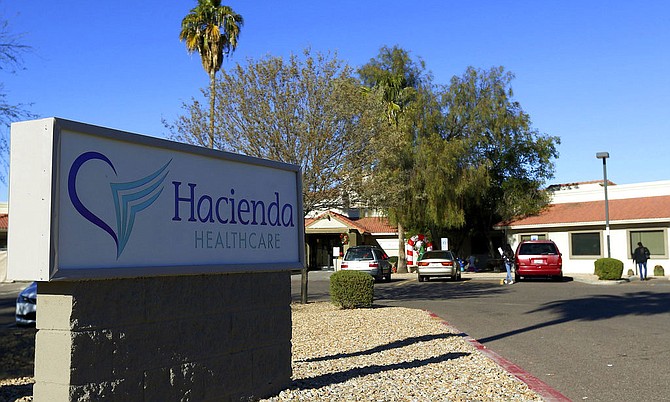 This Friday, Jan. 4, 2019, photo shows Hacienda HealthCare in Phoenix. The revelation that a Phoenix woman in a vegetative state recently gave birth has prompted Hacienda HealthCare CEO Bill Timmons to resign, putting a spotlight on the safety of long-term care settings for patients who are severely disabled or incapacitated. (AP Photo/Ross D. Franklin)
Stories this photo appears in: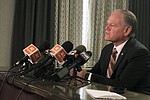 A former top prosecutor in Phoenix was hired Monday by a health care facility to investigate the circumstances into how a patient in a vegetative state was impregnated in a sexual assault.
By JACQUES BILLEAUD, Associated Press
January 14, 2019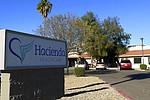 Panicking staff members at a long-term care facility scrambled to save a baby born to an Arizona woman in a vegetative state amid their shock to learn she was pregnant, according to dramatic 911 audio released Friday.
By TERRY TANG, Associated Press
January 11, 2019