Stories this photo appears in: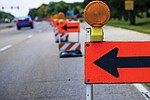 The Arizona Department of Transportation advises drivers who use State Route 69 in Prescott Valley that three days of lane restrictions scheduled for this week will be rescheduled due to weather conditions.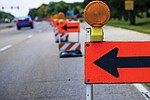 The Arizona Department of Transportation has scheduled pavement repair work on Highway 69 near Truwood Road (milepost 287) and Glassford Hill Road (milepost 289) during overnight and early morning hours April 16-19.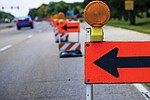 There is a special election coming in May in which voters will be asked two questions, one of which has to do if whether or not voters will approve a $1.5 million property tax levy for a 20-year program dedicated to road maintenance and construction.