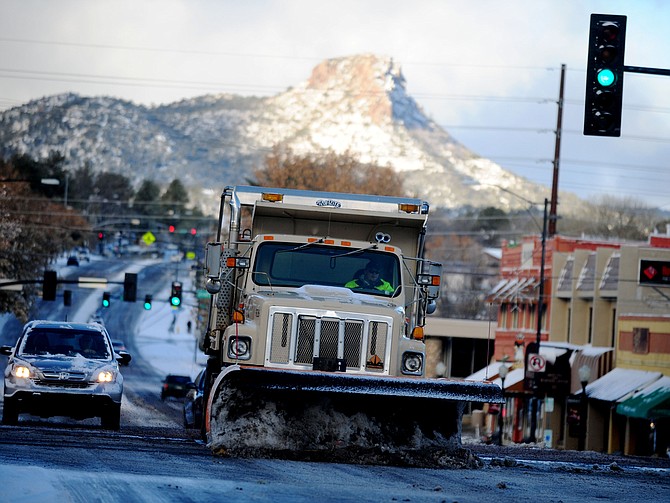 A City of Prescott snow plow hits the intersection of Montezuma and Gurley streets in 2015. The National Weather Service is predicting the Prescott area could see anywhere from 15 to 27 inches of snow Thursday and Friday, Feb. 21 and 22. Visit dCourier.com for updates today on the winter storm. (Les Stukenberg/Courier, file)
Stories this photo appears in:
Closure of the Prescott Public Library, a reduced staff at city hall, canceled airline flights, and a possible emergency declaration are among the expected impacts to the community due to a winter snowstorm that is predicted to last for the next several days.