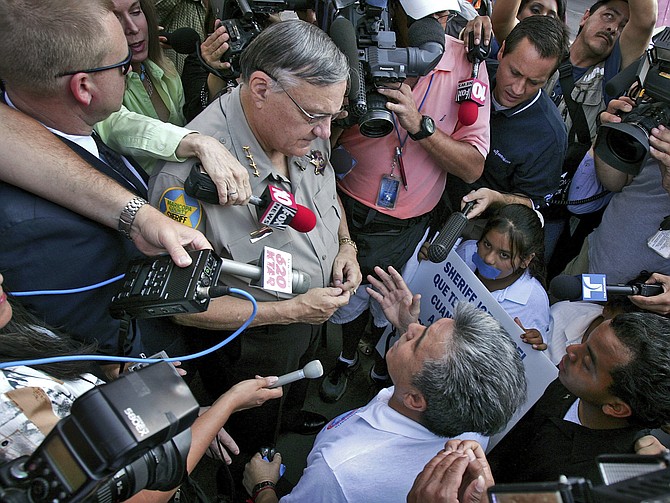 In this July 14, 2006, file photo, Elias Bermudez, lower right, kneels before then-Sheriff Joe Arpaio at a protest over the lawman's immigration crackdowns. Bermudez led the pro-immigrant group Immigrants Without Borders. (Matt York/AP, File)
Stories this photo appears in: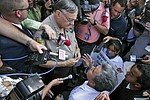 PHOENIX — A longtime advocate for immigrants in Arizona was sentenced Wednesday to 18 months in federal prison and ordered to pay $131,000 in restitution for a felony conviction stemming from his tax preparation business.
By JACQUES BILLEAUD, Associated Press
February 20, 2019