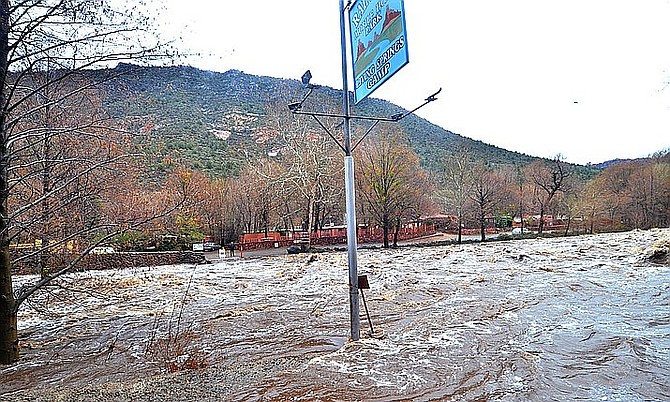 Water levels are expected to rise around 11 feet on Oak Creek, according to NWS. These levels are analogous to the flooding levels on Feb. 2 and 3, according to Brian Klimowski, meteorologist with the National Weather Service. (Vyto Starinskas/VVN)
Stories this photo appears in: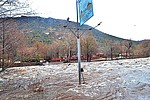 Forecasters predict wet weather across Arizona into Friday with heavy rainfall that could produce runoff flows into mountain creeks and streams and the possibility of flash flooding in desert areas.