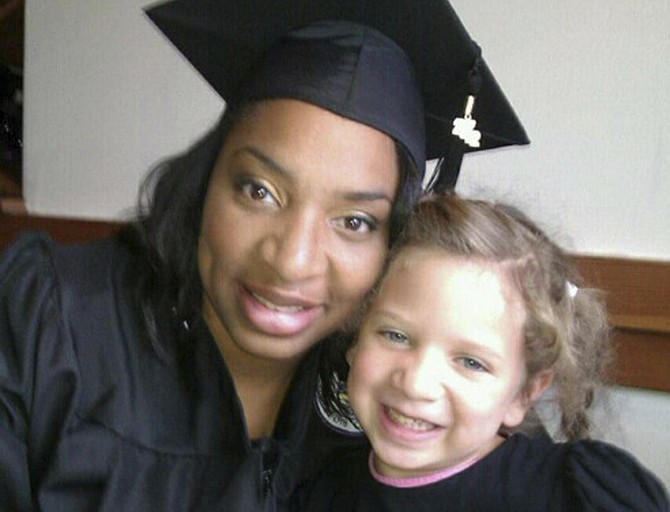 This undated selfie shows Amberkatherine DeCory with her daughter, Mila DeCory. Until her daughter could speak, Decory, a police officer who lives outside Minneapolis, carried her birth certificate and even a photo of her giving birth, just in case the African-American and Native American had to prove that her light-haired, blue-eyed child was truly her own. Families like theirs were not surprised when they heard that Cindy McCain reported a woman to police for possible human trafficking because McCain saw her at the airport with a toddler of a different ethnicity. (Amberkatherine DeCory via AP)
Stories this photo appears in: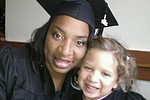 PHOENIX — Amberkatherine DeCory carried photos of her daughter's birth certificate in her diaper bag in case she had to prove that the lighter-skinned girl was really hers. Cydnee Rafferty gives her husband a letter explaining that he has permission to travel with their 5-year-old biracial daughter.
By JONATHAN J. COOPER, Associated Press
February 13, 2019