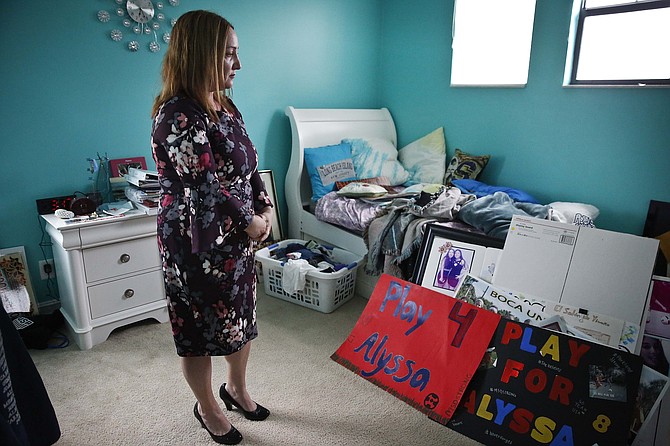 Lori Alhadeff, mother of 14-year-old Alyssa Alhadeff who was one of 17 people killed at Marjory Stoneman Douglas High School, stands in her daughter's bedroom on Wednesday, Jan. 30, 2019, in Parkland, Fla. Much of the teenager's turquoise-colored bedroom remains untouched. Her retainer is still there, as are mementos of teammates and friends. And her dirty clothes are still in the hamper by the bed. "I haven't washed them yet because it's too hard," her mother says, crying again. (AP Photo/Brynn Anderson)
Stories this photo appears in: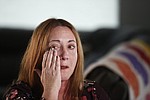 Every morning, Lori Alhadeff makes breakfast for her two boys, gets dressed and sprays on her daughter's Victoria's Secret perfume.
By KELLI KENNEDY, Associated Press
February 11, 2019