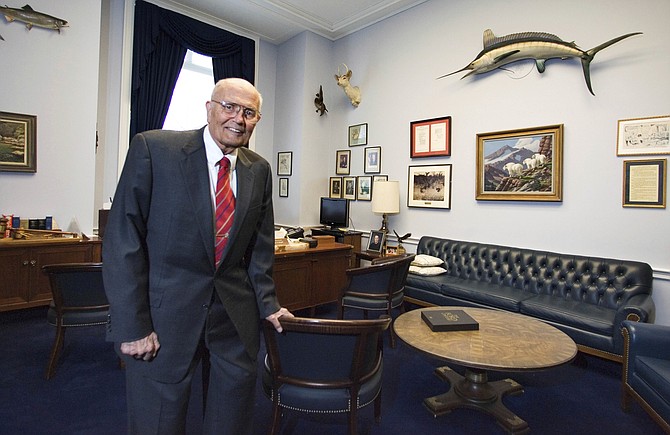 In a Feb. 4, 2009 file photo, Rep. John Dingell, D-Mich. poses for a photograph inside his office in House Rayburn Office Building on Capitol Hill in Washington. Dingell, the longest-serving member of Congress in American history who mastered legislative deal-making and was fiercely protective of Detroit's auto industry, has died at age 92. Dingell, who served in the U.S. House for 59 years before retiring in 2014, died Thursday, Feb. 7, 2019, at his home in Dearborn, said his wife, Congresswoman Debbie Dingell. (AP Photo/Manuel Balce Ceneta, File)
Stories this photo appears in: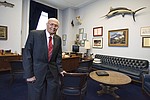 Dubbed "Big John" for his imposing 6-foot-3 frame and sometimes intimidating manner, former Rep. John Dingell bolstered that reputation with the head of a 500-pound wild boar that greeted visitors to his Washington office.
By MIKE HOUSEHOLDER, Associated Press
February 8, 2019