A 23-year-old Prescott Valley woman died, and her husband was seriously injured, in a crash on Interstate 70 in Putnam County, Indiana on Sunday, Dec. 29, 2019. (Indiana State Police)
Stories this photo appears in: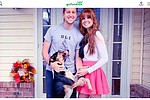 A U.S. government safety team will investigate the collision that killed a young Prescott Valley woman after a Tesla electric vehicle crashed into a parked firetruck in Indiana.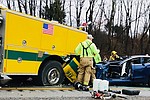 A 23-year old Prescott Valley woman was killed when the car she was in, driven by her husband, struck the back of a firetruck on an interstate in Indiana Sunday morning.