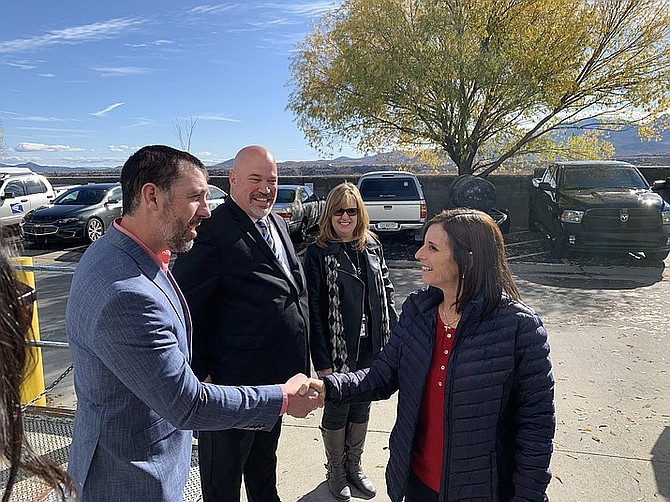 Prescott Valley Mayor Kell Palguta shakes hands with U.S. Sen. Martha McSally during her visit to the Prescott Valley Post Office, 8307 E. Highway 69 Suite 1, Friday, Nov. 22, 2019. McSally has been receptive to the mayor's pleas to relocate the post office to a bigger, more centralized location in town. (Darron Moffatt/Courtesy, File)
Stories this photo appears in: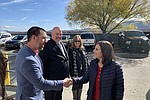 The U.S. Postal Service (USPS) confirmed in a letter to Sen. Kyrsten Sinema Dec. 18 that Arizona District postal officials are studying the effectiveness of current services at the Prescott Valley Post Office to decide its future.