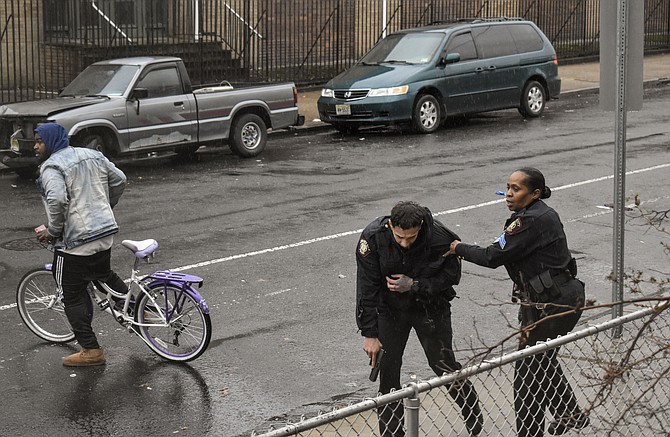 In this Dec. 10, 2019 photo, Jersey City police Sgt. Marjorie Jordan, right, helps fellow officer Raymond Sanchez to safety after he was shot during a gunfight that left multiple dead in Jersey City, N.J. The two killers were armed with a variety of weapons, including an AR-15-style rifle and a shotgun that they were wielding when they stormed into a store in an attack that left the scene littered with several hundred shell casings, broken glass and a community in mourning. Despite years of New Jersey officials focusing on the problems of crime guns coming into the state, the shooting shows efforts are falling short. (Justin Moreau via AP)
Stories this photo appears in: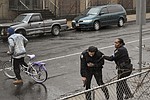 Officials from states with strong gun restrictions have called for stricter firearm control in places with weaker laws to thwart traffickers, but the fatal attack on a Jewish market in New Jersey shows how fruitless those efforts can be.
By MIKE CATALINI, Associated Press
December 14, 2019