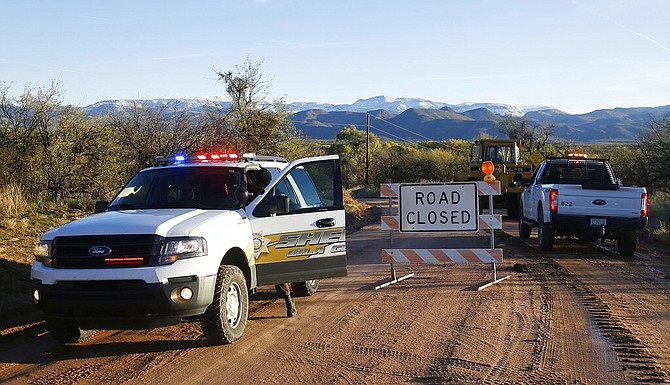 A road closed near Bar X road and Tonto Creek after a vehicle was washed by flood waters in Tonto Basin, Ariz. Rescuers with helicopters, drones, boats and dogs searched Sunday for a 6-year-old girl missing since Friday, when a truck she was in was swept away while attempting to cross an Arizona creek swollen by runoff from a powerful storm. (Patrick Breen/The Arizona Republic via AP)
Stories this photo appears in: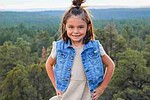 Authorities are still hoping to find a 6-year-old girl who has been missing for more than a week now since being swept away in a rural Arizona creek.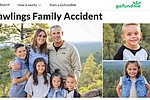 Nine members of an Arizona family, together for the Thanksgiving holiday, were in an oversized military-style truck when they got stuck in a raging creek swollen by intense runoff from a powerful storm.