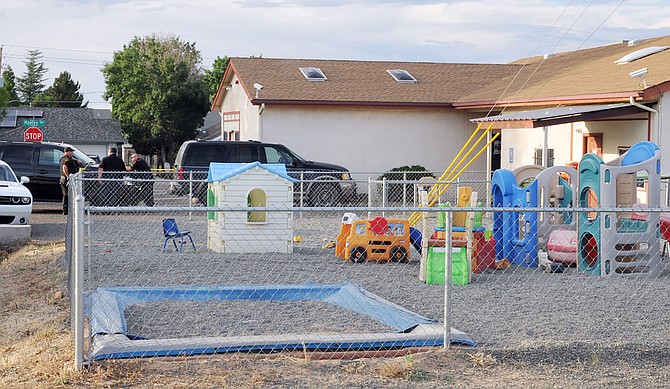 Police search the Gummy Bear Early Learning Center, in the 8000 block of Manley Drive, Prescott Valley, Thursday evening, July 11, 2019, as part of an investigation into complaints of child abuse. They also searched an associated Gummy Bear Childcare business on Spouse Drive. (Tim Wiederaenders/Courier, file)
Stories this photo appears in:
Authorities have been unable to confirm that any additional child abuse took place at Gummy Bear Early Learning Center in Prescott Valley.