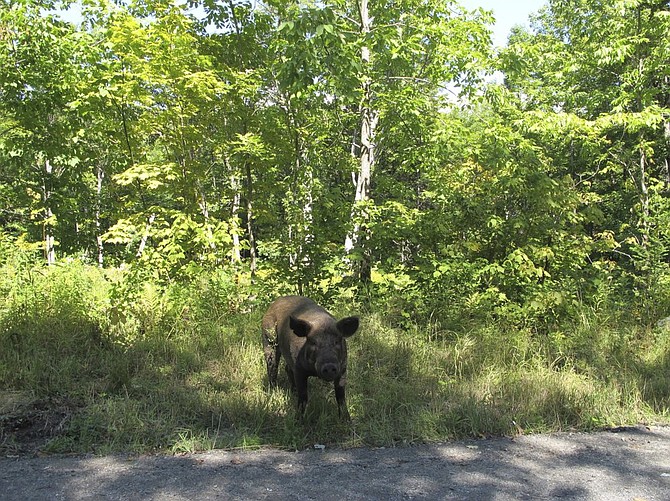 A pig that escaped from a Vermont farm walks along a road in Orange, Vt, on Thursday, Aug. 29, 2019. Farmer Walter Jeffries of Sugar Mountain Farm says most of the 250 pigs that escaped earlier this month are back and the fence, which he said was damaged by vandals, has been fixed. (AP Photo/Lisa Rathke)
Stories this photo appears in:
About 250 pigs have been causing a ruckus in a Vermont town the past month after they escaped from their enclosure, but most of them had been returned as of Thursday thanks to a trail of hot dog buns and good ol' fashioned corralling.
By LISA RATHKE, Associated Press
August 31, 2019