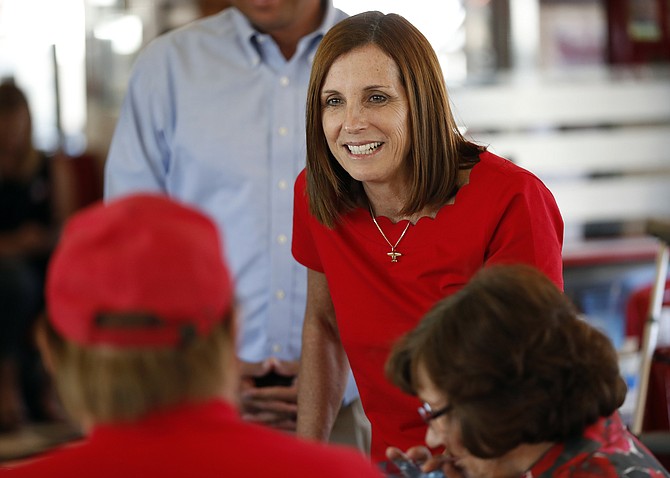 In this Nov. 6, 2018 file photo, then-Arizona Republican senatorial candidate Martha McSally speaks with voters at Chase's diner in Chandler, Ariz. A Phoenix-area businessman says he will challenge McSally in next year's Republican primary. Daniel McCarthy told The Associated Press on Wednesday, Aug. 28, 2019 that Congress needs "conservative outsiders to step in and push back quickly." His challenge could pose a serious threat to McSally, who was appointed to finish John McCain's Senate term. (AP Photo/Matt York, File)
Stories this photo appears in: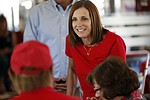 A Phoenix-area businessman said Wednesday he'll challenge U.S. Sen. Martha McSally in the Republican primary, setting up a potential threat to GOP efforts to hold onto John McCain's former Senate seat.
By JONATHAN J. COOPER Associated Press
August 28, 2019