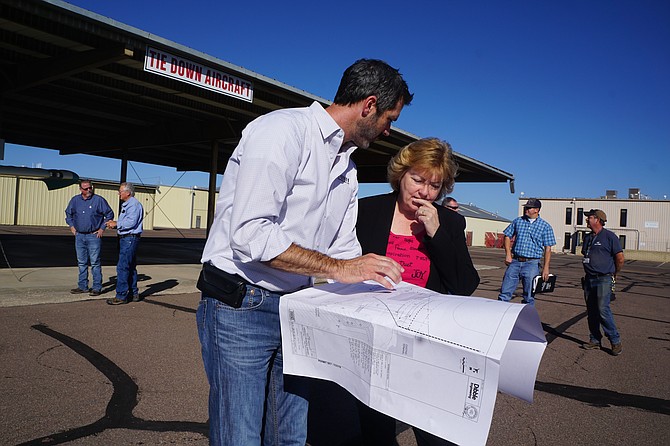 Jason Fann, left, of Fann Contracting talks with Prescott Regional Airport Director Robin Sobotta about plans for the new-terminal construction that is expected to get started this fall. A team from Fann Contracting was on hand at the airport Friday morning, Aug. 16, 2019, to work on last-minute details. (Cindy Barks/Courier)
Stories this photo appears in: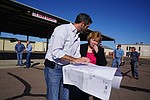 Three structures will be coming down at the Prescott Regional Airport in the next several weeks, and the new terminal is expected to begin going up this fall.