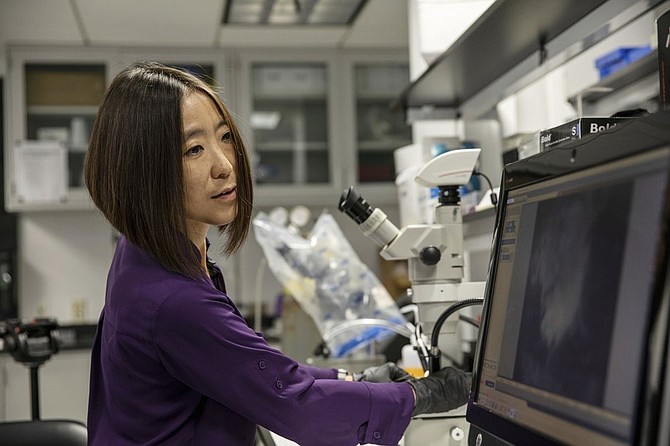 Cheryl Hayashi uses a microscope to work on a spider in her lab at the American Museum of Natural History in New York. Hayashi has collected spider silk glands of about 50 species, just a small dent in the more than 48,000 spider species known worldwide. (AP Photo/Jeremy Rehm)
Stories this photo appears in:
A scientist is creating a sort of "silk library" that could be the key to designing newer and better materials.
By JEREMY REHM, Associated Press
August 15, 2019