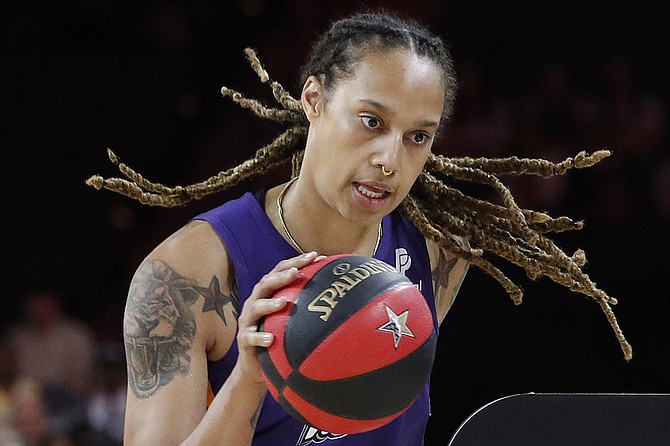 In this July 26, 2019, photo, Phoenix Mercury's Brittney Griner competes in the skills challenge during the WNBA All-Star festivities in Las Vegas. The Mercury have been ravaged by injuries lately and may be without Brittney Griner for three games because of her role in the fight that occurred against Dallas last Saturday, Aug. 10. (John Locher/AP, File)
Stories this photo appears in: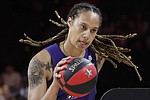 Mercury center Brittney Griner will miss the next three games after the WNBA suspended her Tuesday for her role in a fight in the Dallas-Phoenix game over the weekend that resulted in six players getting ejected.