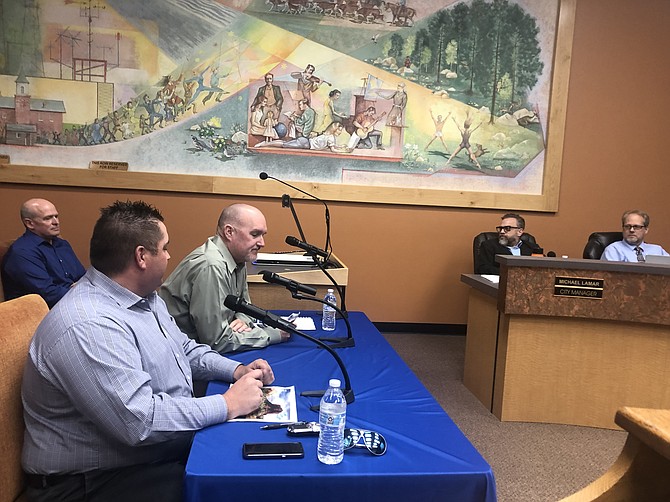 Public Safety Personnel Retirement System (PSPRS) Chair Will Buividas, left, and Board Trustee Scott McCarty give a pension-system update to the Prescott City Council Tuesday, Aug. 13, while Prescott city officials look on. Council members expressed a number of frustrations with the system during the council study session. (Cindy Barks/Courier)
Stories this photo appears in:
The message from Prescott City Council members to top officials of the state's public-safety pension system was succinct and sometimes angry this week.