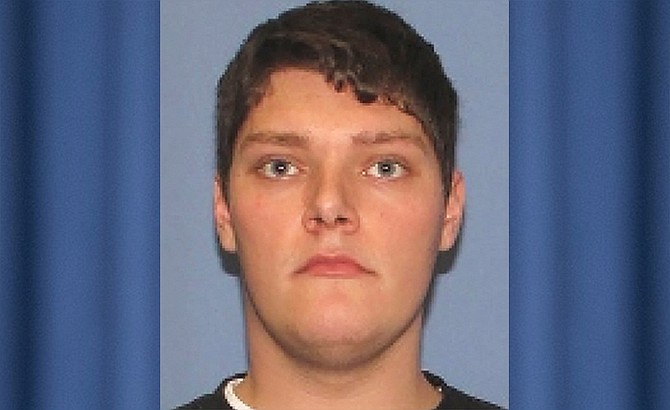 This undated file photo provided by the Dayton Police Department shows Connor Betts. The Justice Department says a friend of Betts is being charged with lying on federal firearms forms. Authorities say more information about the charges being unsealed will be announced Monday, Aug. 12, 2019. The charges come a little over a week after the mass shooting in Dayton, Ohio. The 24-year-old Betts opened fire in a popular entertainment district, killing his sister and eight others. (Dayton Police Department via AP, File)
Stories this photo appears in:
A longtime friend of the Dayton gunman bought the body armor, a 100-round magazine, and a gun accessory used to kill nine people, but there's no indication that the man knew that his friend was planning a mass shooting, federal agents said Monday.
By By JOHN SEEWER and MICHAEL BALSAMO, Associated Press
August 12, 2019